Why do I keep making this shit? Oh yeah, I'm fangirl trash and have no life (plus Gacha Club is by far the best Gacha game and it's super fun to use). Anyway, this is actually something I can see happening... Vox and Al get into a catfight, Velvet films it with her phone, and Valentino just sits there awkwardly in the background like "WTF is going on here?"
EDIT: So apparently it's VoxTube not Helltube... ok that honestly makes more sense. Just ingore Helltube down there then.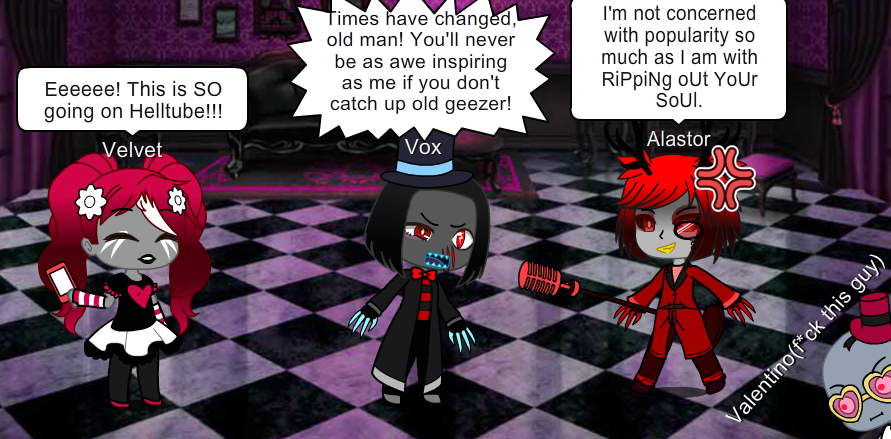 ...honestly I decided to put Val in the corner at the last minute because I just thought it would be something funny in an otherwise cringe ass post.