ATTENTION!
I'm quite busy with other life stuff so if I don't reply immediately please understand my situation.
While you're here, why don't you ask me about my (updated) commission prices?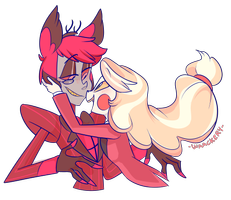 Give Kudos to this message
You've given this message Kudos!
See who gave Kudos to this message
Community content is available under
CC-BY-SA
unless otherwise noted.